When remodelling your home, you should not forget about the driveways or permeable driveways. Many people spend a lot of money renovating their homes and fail to spend even the smallest amount on their driveways. The driveway is the first thing that your visitors see when they come to your home. Therefore, you should invest in as much money as you want on your driveway and keep it well-groomed, clean and in the best condition.
When you are planning on building a driveway in your home, there are many ideas that you can embrace, and come up with a one-of-a-kind design. The driveway design that you opt for should not only increase the value of your home but also appeal to all people who visit your home.
There are different driveway types that you can choose for your home, but permeable driveways are the best option to go for. Many homeowners these days are opting for permeable entrance for their homes, and they are shunning other types of driveways like gravel driveways, asphalt driveways and concrete driveways.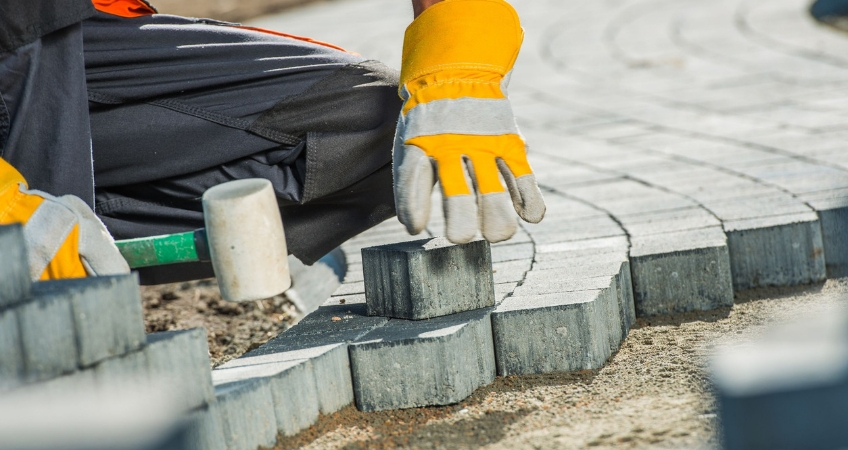 A permeable driveway is popular among many homeowners not just for its good looks, but also because of its ease of construction. Permeable pavement can be made up of a series of plastic grids that are filled with materials such a limestone, gravel and sod to make a sturdy surface that allows moisture to soak into the ground naturally.
There are benefits of a permeable driveway that should motivate you to settle on the best driveway for your home. They include;
Easy Installation
Permeable pavers don't require a lot of expertise to install. When installing this driveway design, you don't need expensive equipment like when installing concrete or asphalt driveways. You just need to clear the vegetation and grade the ground. At the base, you can install a layer of rock and then lay the grids making sure that they are properly trimmed.
---
For Installing Resin Driveways Essex – Call: 07737 714026
---
Go on and fill the grids with gravel or limestone, and use heavy equipment to compact the filled materials. As easy as that, you will have a sturdy pavement that can accommodate almost every type of vehicle or load.
Durable
It is always a great idea to invest in a project that will last for many years. Permeable pavements are quite durable and can support any heavy equipment. Permeable pavers also don't crack due to expansion and contraction, and don't form potholes after many years of use.
Good for Erosion Control
If your pavement is on slopes or areas where the soil is easily carried away when it rains, a permeable paver can help retain the soil and prevent persistent erosion. You just need to place the paving grids over the area that needs urgent protection.

Low Maintenance
It is easy to maintain and keep permeable pavements in tip-top condition. All you need to do is undertake routine maintenance that includes sweeping your driveway with stiff bloom and hosing it with clean water.
Overall Aesthetic
Permeable pavers are attractive and just look better. They also come in a variety of styles that will always appeal to your visitors. All you need is to choose permeable paving that will satisfy your needs and look even better when installed in your home.
Low Cost
Permeable pavements are easy to install and don't require a lot of expertise. This means that you will not spend a lot of money to install this type of driveway.
---
Know the Resin Driveway Cost
---
Natural and Sustainable Materials
Permeable pavements are made up of natural and recyclable materials. They range from natural aggregate and recycled grass or marble. These material are environmentally-friendly, and will help reduce the amount of waste in the system. At the end of their lifespan, you can also recycle the material used to make these pavers and reduce carbon footprint.
Everything to Know about Permeable Paving
Permeable resin driveway is one of the popular driveway types among many homeowners. Resin pavers help create stylish and beautiful driveways and stand out above other types of driveways. Resin bound driveways are permeable and a great design that allows water to drain through it naturally.
Interestingly, it is easy to install resin bound pavers, and you don't need planning permission. All you need is to site survey the area you want to install your driveway and make sure it is suitable for use. You will not waste a lot of time excavating the vegetation, and the entire installation project can be completed within 48 hours from start.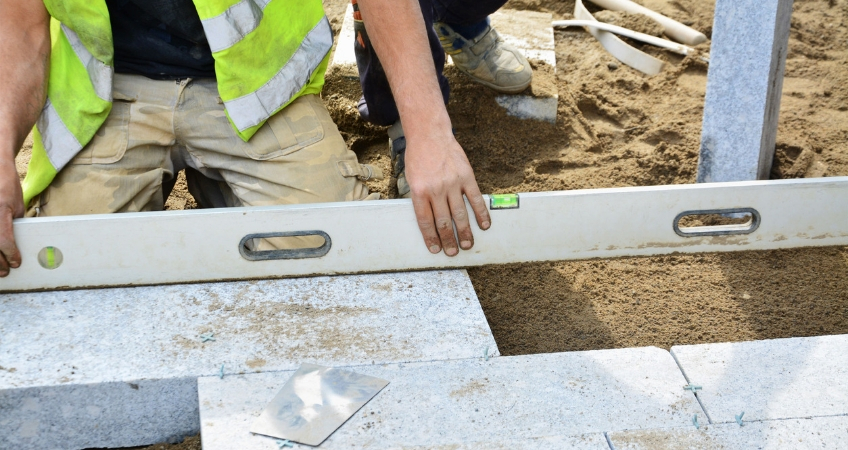 The good thing with resin bound pavers is that they can also be overlaid over slaps, tarmac, concrete and on the decking. There are different installation levels that you should learn about before you install your resin bound drive. Take a look;
1. Sub-Base
Selection of the sub-base material when constructing resin driveway depends on the volume of traffic as well as the load estimated on the driveway. Your sub-base can be made up of concrete, tarmac or macadam. You need to clear the debris and vegetation as well as level any other dips or bumps.
2. The Base
This is the layer that sits on top of the sub-base layer. When laying the base of your resin pavement, you need to remove the vegetation and ensure the surface is free from any debris. You also need to undertake perfect ground grading and ensure the surface is good enough before you apply the topmost resin layer.
3. Resin Surface
This is the topmost layer of the construction, and it should be laid with extreme care. You can lay resin and aggregate mixture at different levels. If the driveway will be used by heavy machines or traffic load, you need to make sure the resin layer is thick enough.
The Resin Driveway Construction Process
Constructing a resin bound driveway is an art that requires a lot of skills. You should also have enough manpower to successfully complete the task. It is also wise to consider the existing conditions, and if you are seeking professional help, the experts you opt for should understand your needs and satisfy them.
As you create resin pavement, there are a number of factors that you should put into consideration. They include;
The Intended Use of the Surface
You have to figure out what you will be using the driveway for. You should figure out the best thickness for your driveway.
You have to consider the area that your intended driveway will cover. Considering the size of your resin paving will help you come up with a rough estimate of the total cost of the project, and the material you will need for construction.
The Condition of the Surface
It is wise to look at the condition of the area you want to install your driveway. You cannot lay your driveway in an area full of debris and vegetation.
It is important to consider the season you want to install your paving. As you lay down your permeable pavers, you should make sure that the temperatures are right for the project to be a success. Seasonal temperatures vary from one region to another, and so you need to be cautious in your undertaking.
There are wide choices of colours and shades that you can choose for your resin bound paving. It is wise to go for resin pavers that will match your property and blend well with the overall external ambience of your home. In addition, go for shades that are easy to clean, and don't easily get stained.
Seek Professional Help Install Resin Pavers
If you find it challenging to install or construct your resin bound pavement on your own, it is advisable to seek professional help. There are many companies offering professional driveway construction services, and you should find the best.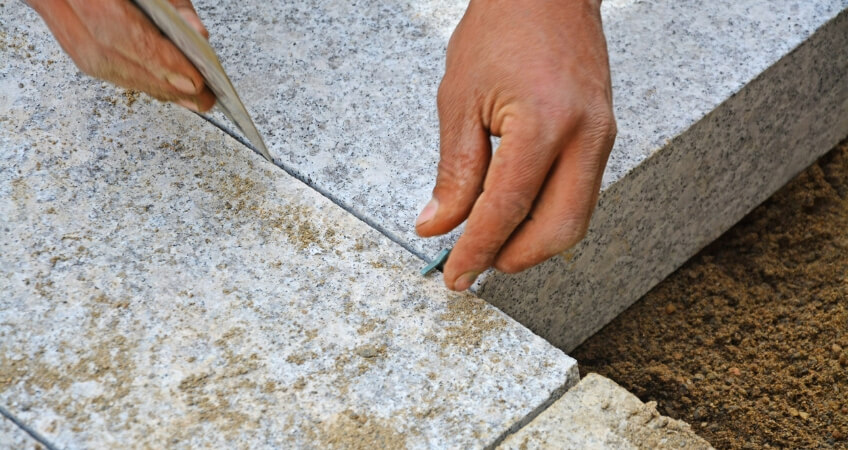 If you don't know any contractors near you, it is a great idea to seek referrals from friends, neighbours or family members who have worked with professional driveway contractors before. Make sure the contractors that you choose are licensed and trained enough. The contractors that you opt to work with should also have a clear understanding of the material that works best with resin driveways.
Final Thoughts
If you are looking forward to reviving your driveway, the permeable resin is the best option to go for. Resin driveways are a true environment solution and will last for many years if properly installed. They are also easy to install and come with the anti-slip technology and are completely safe to walk on. If you are looking for paving guidance and assistance there is no need to fret.
Creative Paving Essex is a reputed company that has been offering driveway construction services and solutions for many years. They are also reputed for offering clients assurance against loose stones, colour fading, weather damage and cracking. They also have an unending stock of materials that you can order at budget-friendly rates and build a distinctive driveway. To learn more on permeable driveways, feel free to contact them.
---