Resin Bound Stone Driveways & Patios
Creative paving has completed hundreds of resin bound stone driveways and patios throughout the Essex area. We are proud to supply and install this high-quality product to homes and businesses.
This style of paving is sturdy and tough because of its slightly flexible material. There is no wonder why it is chosen by many of our customers. The minimalist and smart aesthetic, only adds to the high desire for this practical paving. It is made of a mixture of aggregate stones and UV resin to form a permeable surface; perfect for those who need paving that will last through rain and shine.
Resin bound drives are always a great way to transform your driveway and increase the kerb value of your property. With Resin bound driveways, it becomes much easier to maintain your driveway as you won't have to worry about those pesky weeds growing through the brick paving.
We are offering our Resin bound driveway services to areas all over Essex including Brentwood, Chelmsford, Colchester, Southend, Suffolk, Braintree, Maldon, Ipswich and many more!
Benefits of resin bound driveways
No fading | Cost effective | Wide range of colour options | Fast installation | Eco-friendly | Low maintenance | More colourful than tarmac | Permeable (Good drainage) | Luxury look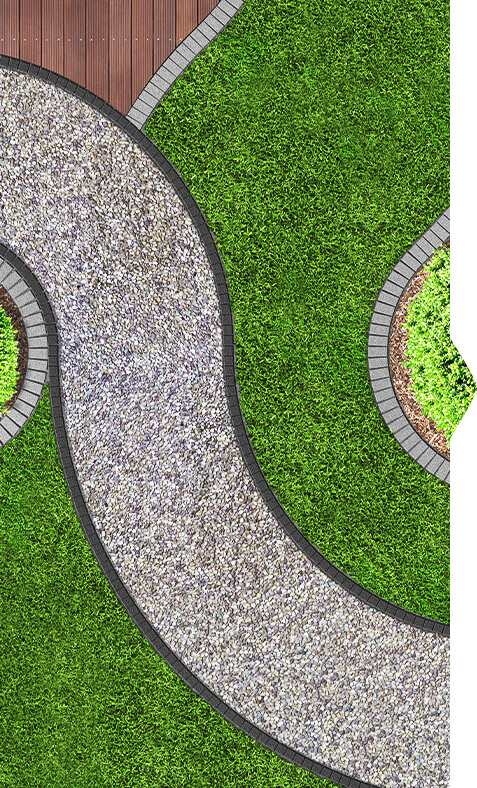 Resin Bound Stone & Resin Bound Gravel
With every Paving design, we pride ourselves on making sure each Resin bound stone driveways, and resin bound gravel driveways can be considered the same, as there are only minuscule differences between the two, so when people mention one or the other, they tend to be talking about the same thing.
Resin bound gravel uses
Because of the quality and durability of the product, it has a wide range of uses such as driveways, patios, access Ramps, foot Pathways, cycle paths and public areas.
Resin Bound Driveway Cost
The total resin bound driveways cost can change depending on a number of different factors, which include, the size of the driveway or targeted area, the type of stone used for the job, the colour of the resin, and a few other factors.
For an accurate cost feel free to contact us and we will do a free no obligation quote, we will measure the area, recommended options, no hard sell just a clear and honest price.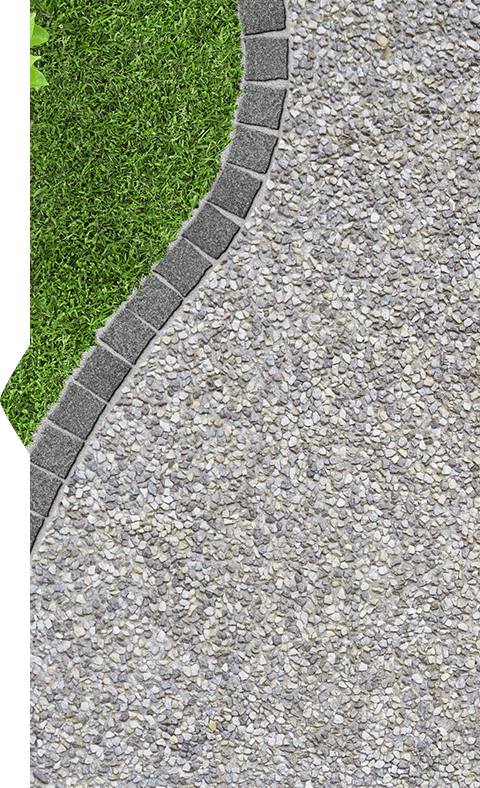 Resin Bound Driveway Colours
We offer a wide range of colours from autumn gold, britanny bronze, chinese bouxite, daltex golden quartz, datex pearl quartz, daltex silver, dorset gold, green, limestone, pearl quartz autumn, pearl quartz black, pearl quartz red and many more.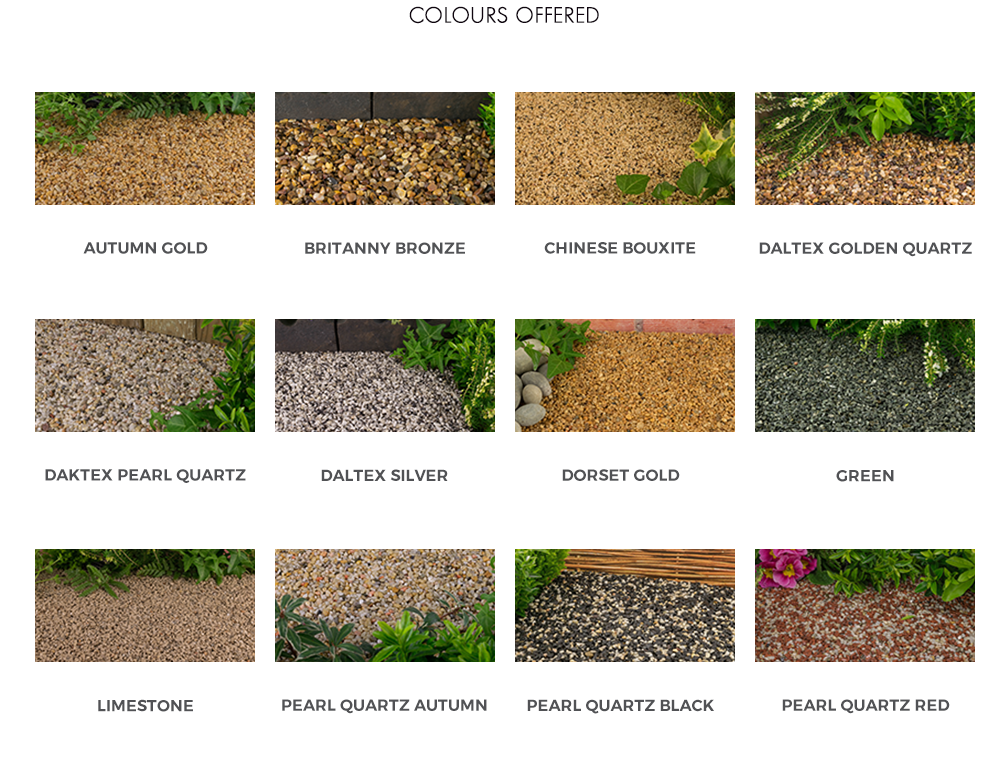 Permeable Resin Surfaces
Having a permeable surface on your driveway significantly reduces the amount of mould and water formation you get in your front drive. Permeable resin driveways allow water and air to to pass through the surface freely, offers extremely low maintenance and exceptionally easy to keep sharp and clean looking driveway. Gone are the days of having to mow the front lawn to keep your drive looking tidy. Resin bound driveways also reduce the possibility of puddles, mould, and icy conditions. It also significantly reduces the growth of weeds.
Summery
Providing a high standard service within domestic and commercial outdoor properties in Essex. For a quote, or to find answers to questions like 'what is an average cost of a driveway', give us a call on 01206 762 362.
Other areas we install resin bound gravel and stone services to include Essex, Brentwood, Thorpe Bay, Shoeburyness, Rochford, Stanford-Le-Hope, Leigh-On-Sea, Laindon, Langdon Hills, Corringham, Basildon, Southend, Rayleigh, Grays, Upminster, Benfleet, Romford, Hornchurch, Chelmsford, Dunmow, Braintree, Ingatestone, Maldon, Billericay, Wickford, Pitsea, Westcliff-On-Sea, West Horndon, Colchester, Barking, Ilford, Loughton, Redbridge, Dagenham, Woodham Ferrers, Harold Wood, Woodford Green, Burnham, Witham, Harlow, Mersea.
Contact us
Call or email us, we can arrange a convenient date
to CALL and discuss your needs and give you
no obligation estimates and surveys.
4 Newcastle Avenue,
Colchester, Essex, CO3 9XE
01206 762 362 | 07810 195139 | 07737 714026