Creative paving is with no doubt one of the paving systems you can have in your home. It has become increasingly popular owing to the benefits it offers. The paving system gives you an opportunity to add a touch of natural beauty to your yard. The elegance of natural stone, brick or slate is what you get when you explore creative paving.
This type of paving is also highly innovative. As a result, you can try out on different styles. It involves stamping the surface of concrete freshly poured and installed in a yard. With professional installation, creative paving will simulate the look of;
Wood.
Brick.
Tile.
Slate.
Stone.
You only need to define your needs and choose the kind of look you wish to achieve in your home. Creative paving can be used in different places in your home including;
Walkways.
Driveways.
Paths.
Pool decks and patios.
This is attributed to the fact that it offers a strong and durable surface for your driveway. Resin bound driveways and imprinted concrete driveways are one of the best driveways you can choose from.
Creative paving benefit
1. Permeability
Creative paving, as one of the paving experts in Essex involves the use of highly permeable materials. You will agree that standing water can be unsightly in your parking space, walkway or pathway. Having a permeable solution helps to keep the surrounding clean, safe and beautiful.
The pavers are installed in a way that allows water to pass through. What's more, it limits the occurrence of puddles and any standing water. In the event of heavy rains, this kind of paving helps to prevent flooding in your yard.
2. Amazing colours
Creative paving allows you to explore the most beautiful colours for your yard. Today, paving companies use advanced technologies to help you blend a wide range of colours for your driveway. This means that you can easily settle for colours that enhance the overall aesthetic appeal of your home.
During the installation process, a dry shake colour hardener is also floated on the surface. It is then imprinted to offer a more personalized and beautiful surface. The result is usually an incredible driveway. This technique also makes your driveway highly resistant to abrasion.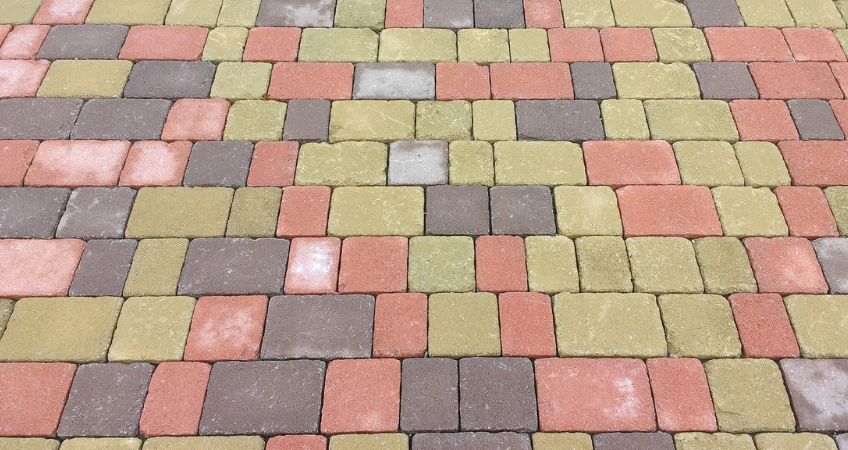 3. Flexibility of design
Concrete pavers offer flexibility in design. You can choose from a wide range of landscaping designs depending on the aesthetic appeal you want to achieve in your home. What is even more impressive is that you can choose designs that combine old and modern features. This will create a classic look in your driveway.
The versatility of creative pavers also makes them ideal options for commercial and residential properties. You can use the pavers in your;
Sidewalks.
Pool Decks.
Golf cart paths.
Parking lots.
Driveways.
Promenades because they are aesthetically appealing and a sensible choice for all outdoor surfaces.
4. Weather resistance
The pavers used in this type of paving are highly resistant to harsh weather elements. They can be installed at any time of the year and once compaction is complete, it can be trafficked. The pavers have joints that help to prevent cracking and to enhance its resistance to wear and tear.
5. Durability and strength
Creative pavers come with exceptional durability and stability features. They are dense and can withstand severe loads. In addition, each unit has joints that allow for minimal movements without breakages. Today, many installers will use a segmented type of paving to offer room for contraction and expansion. This is a strategy that helps to prevent cracks on the surfaces.
Interlocking pavers are also used and they are highly flexible. They allow for movements and with the unison, they can swell and contract without damages. This means that even heavy cars can drive or park in the yard without damaging your patio.
Similarly, a highly decorative concrete sealer is applied on the patio. This plays a crucial role in preventing the build-up of algae. It also protects your driveway from harsh chemicals and oils that could spill from your bike or car. As a result, the driveway will maintain its plush and luxurious finish over a long haul.
6. Safety
The safety level of creative paving is also amazing. They come with a non-skid feature or surface that allows for your safety as you walk or drive even when it is wet. This means that your kids can use the patio for play without falling or injuring themselves.
With the benefits of having creative paving in your yard, you will not only enhance the beauty of your home, you will also add instant value to your property. Paving has a natural way of harmoniously blending with all types of landscapes and architecture. You, however, need to hire the services of a professional landscaper to have your driveway designed with precision.
What to expect from a professional service provider
Whether you are installing a new driveway, improving an existing one or you simply want to spruce up your patio, you need to hire a professional company to have the job done right. A professional company will help you to;
1. Choose a good design
One of the benefits of choosing creative paving is that you have many designs to explore. Based on the size of your patio, a professional will help you to choose the most ideal design.
Remember, there are different materials that work best for a specific design. Therefore, you need to customize your needs with the help of an expert for a driveway that is highly functional and efficient.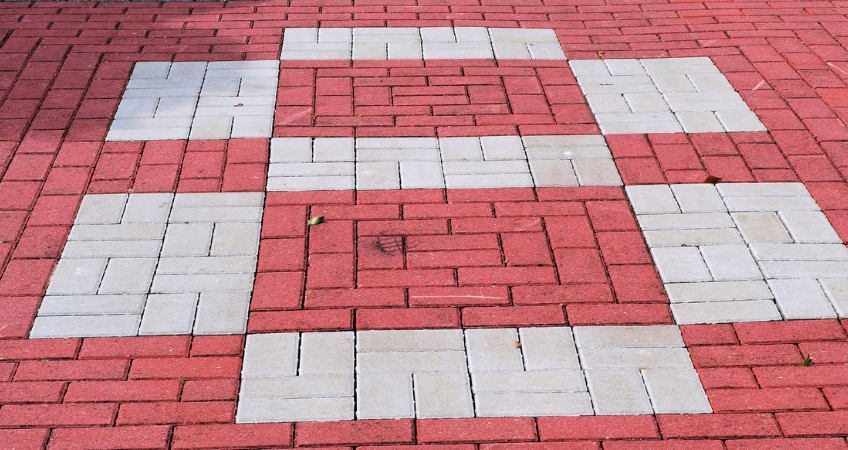 2. Experience
A professional company is also experienced and will help you to make wise and informed decisions. Experts will assess your home and offer the best advice on where to efficiently install the paver.
In the event where there is a potential issue, a professional will also recommend the best strategies to put in place. This is important bearing in mind that there are patio and driveway materials that are not permeable. Depending on your location, an expert can include a sub base in the driveway for a solid foundation.
3. Trusted services
Working with an expert allows you to enjoy trusted services. You can always ask for credentials and qualifications from your contractor. For this reason, you will be sure that your patio is installed in a way that will enhance the safety of all in your home.
4. Financial considerations
Installing a driveway or patio can be pricey. However, when you hire a professional contractor, you can have a customized plan that fits your budget. A point to note is that you can always discuss with your contractor about the size of the driveway, the type of materials you want and the kind of visual look you want to achieve.
With an idea of what you want, a professional contractor will customize your plan for affordable installation services. In addition, having a customized plan means your project will be completed within the stipulated period of time.
5. Enhanced protection
Professional creative paving services also help to make your home safe. This is particularly important in the swimming area. Surfaces that have not been professionally paved subjects you and your loved ones to possible risks from natural elements including wind, storms, and rain. These elements can make the swimming area slippery and full of muddy waters.
Therefore, a professional can install creative paving in a way that enhances the safety of all pool users. The patio further enhances the foundation of the pool area to ensure you relax in a safe environment.
---
---
A professional simply offers a creative paving solution that enhances the safety and comfort in your home. Whether it is a driveway, playground or your patio, an expert understands perfectly well what it takes to bring out that perfect look in your home.
6. Maintenance
Once you have installed your creative paving, proper maintenance is also essential. This is something that you can do on your own. You can also have your contractor check your system once in a while to determine its efficiency. It is wise to note that walkways often require little to no maintenance. However, driveways need occasional maintenance just in case there are cracks in between the stones or bricks used for paving.
Working with an expert also enhances your chances of:
Exploring a variety of creative paving styles.
A wide array of colour options.
Creating a more customized driveway or patio.
A durable and long lasting paving.
A patio that is of low cost when it comes to maintenance.
Pavers that can withstand harsh weather conditions.
7. Easy installation services
With that in mind, you also need to ensure the contractor you choose for your installation is qualified. In this regard, consider the period in which a contractor has been in operation. Experience is vital because you will want a partner that has done many projects correctly.
You also need a contractor who has done a similar project in the past. It is therefore essential that you always inquire about whether the contractor does residential or commercial installations. With a good and specialized company, you are assured of paving services that will serve you efficiently over a long haul.
Creative Paving Essex is your most ideal option when it comes to installing an excellent walkway, pool deck, driveway or patio. We understand what it means to create a beautiful driveway in your home and in a way that enhances the overall aesthetic appeal of your environment.