You will agree that there are many home improvements ideas that you can embrace and change the look of your home. A well-done driveway is one of the distinctive features that make your home to standout in the neighbourhood. A driveway will not only increase the value of your home, but also give the first impression about your home to visitors. Well, if you own a driveway, do you have any driveway paving ideas you can share?
It is not that easy to design and pave a driveway, and more so if you are doing it yourself. You have to figure out where to start, and what material and tools to use. In addition, you have to go for the best driveway design that will bring out a sense of harmony and style between your house and surrounding landscape. But, is this possible if you don't have any paving ideas in your fingertips?
Before you plan to give your home the introduction it deserves, and look at diverse driveway ideas, there are a few things to put into consideration;
Take time to think and consult
Home remodelling and improvement is not a task that you can think about in a single day. You have to think expansively and consult widely. Driveways are not that cheap to install, and you have to come up with a budget. You have to figure what you can afford for such a project.
It is thus wise to consult several driveway contractors and get estimates of what the project may cost. The contractors you opt for should give you honest and fair-minded estimates, as well as robust information about the whole project.
Figure out why you need the driveway
A driveway in any home is quite essential. It provides space for children to enjoy their favourite games. You can also use the space to park cars. You may also require a new driveway, if you come across potholes or cracks in your driveway.
You may also consider a new and well-designed driveway, if the existing driveway is weathered and gives off a rough look to your home. The image below shows a defect on the driveway that needs urgent remodelling.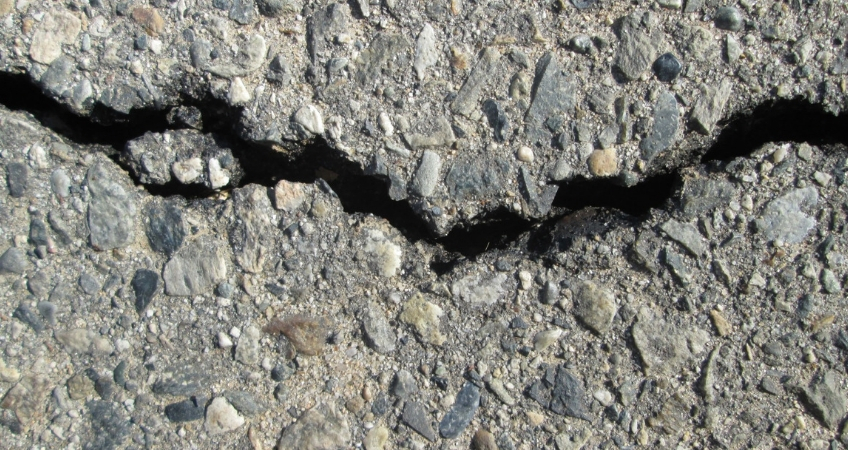 Think about aesthetic issues
These are issues that pertain to the exterior style of your home. Consider how the driveway paving design ideas you have in mind will blend with your style, and the general feel of your home. Go for a paving design that will match with your home.
---
---
Make use of these tips:
There are many home driveway ideas that you can rely on to come up with the driveway design you have been dreaming about. Many homeowners will concentrate on the budget of paving a driveway and aesthetic issues. However, it is wise to look at a few other key factors that will guide you choose the best design or layout. They include:
1. Local regulations
Installing a new property in any neighbourhood may seem easy, especially if you have a set budget, but it is not always the case. Before you put your money into your new driveway, you have to make sure that you are permitted by the concerned authorities to do so.
There are set regulations in the UK for home improvement that you have to abide by all the time. So make sure you meet the requirements of the local authorities.
2. Dimensions and shapes
You need to plan the shape and the course your new driveway will take. You have the freedom to install any driveway design, especially if you are permitted to do so by local authorities. The commonly used variety of driveway layout options are curved driveways, circular driveways and straight driveway designs.
As you determine the best driveway shape or layout, don't forget to look at a few driveway flooring ideas;
Consider how you want the drive to work. Do you want a design that offers room for more than two cars? Or should it have a space for turn-around and parking?
Keep your garage in mind. Figure out which direction the garage will face. Ascertain which side of your home the garage is, and whether it is a detached garage that embraces the front driveway ideas UK.
Look at the terrain of your property. Consider whether the driveway will have to go over a steep slope or whether there are trees you will have to cater for. Nature is great to any homestead, and also increases the value of your home. So, preserve what you have in your surroundings as you make way for a new driveway.
3. Maintenance
Installing the best driveway designs UK may be a daunting process, but it is more taxing when it comes to driveway maintenance. You have to invest your time, energy and money to keep your driveway in the best shape and state.
The upkeep of your driveway will vary with the material used. The surrounding climate and geography will play great roles in your driveway durability. Any driveway design should last for many years if it is well maintained.
Get Your Driveway Design Right
With a set budget at hand and robust information about installing driveways, it is time to embrace the driveway ideas UK you have amassed. Here are some of the one-of-a-kind driveway style and design ideas that you can embrace and change the look of your home:
Block paved driveways are not a new paving design in the home improvement sector. They are the in-thing among many homeowners. Block paving driveway ideas work effectively well, especially to homeowners who prefer a driveway design that will withstand any vehicle model.
Block paved driveways come in a variety of styles, colours and patterns, and you just need to choose a design that fits your taste. Many homeowners put their faith in block paving designs ideas due to the fact that block paved driveways are versatile, require less maintenance, are durable for all weather seasons, and will add value to your home.
A look at a few of these block paving pictures will give you an impression of what to expect, if you opt for block paved driveways.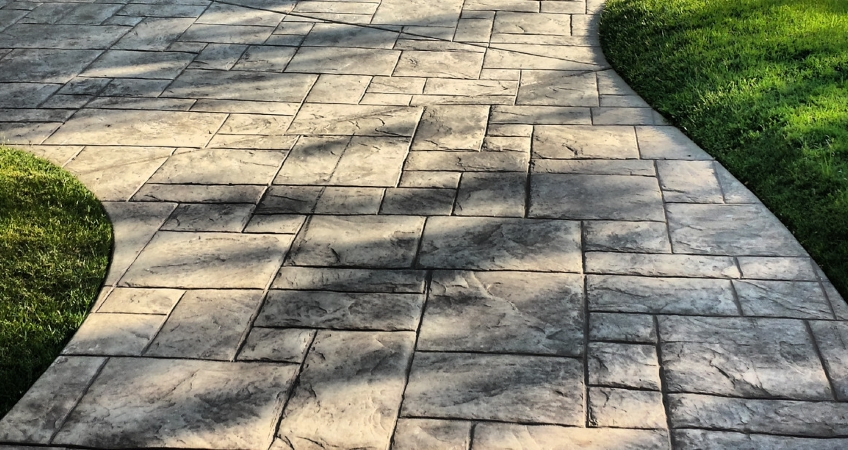 ---
---
If you are not impressed by the many block paving ideas at disposal, you can also make use of gravel driveway and path ideas. Gravel or aggregate is one of the durable and budget-friendly materials used in driveway installation, and it is quite popular in the UK.
It is an attractive material that will give your home the look you have been yearning for. It is also a low-cost choice as a homeowner can install it without having to seek professional assistance that is quite costly. Noteworthy, as you install gravel driveway without professional assistance, ensure that you include an effective drainage system as aggregate is highly susceptible to erosion. If you are looking for front driveway ideas, the gravel driveway picture below sums it all for you.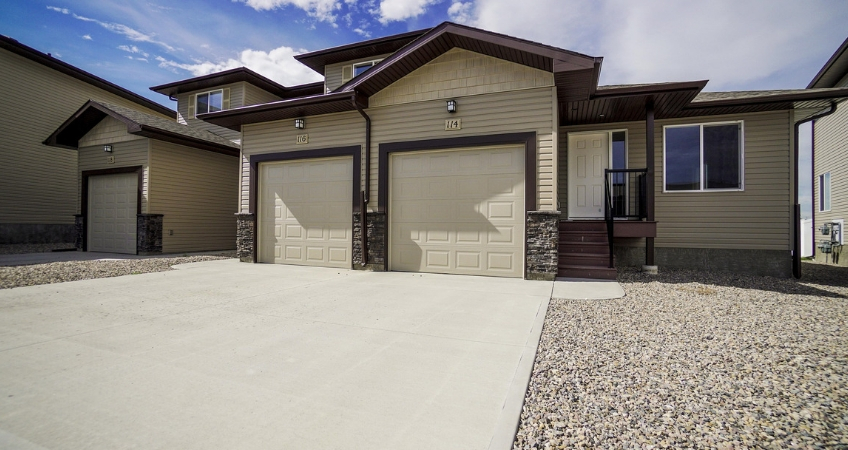 Among the key materials for driveway paving, stone stands out as it is the most attractive. It also blends well with any landscape and the design features of any home. There are many stone driveways designs that you can opt for, and they are worth the money you invest. Stone driveways are built to withstand any climate and are quite durable.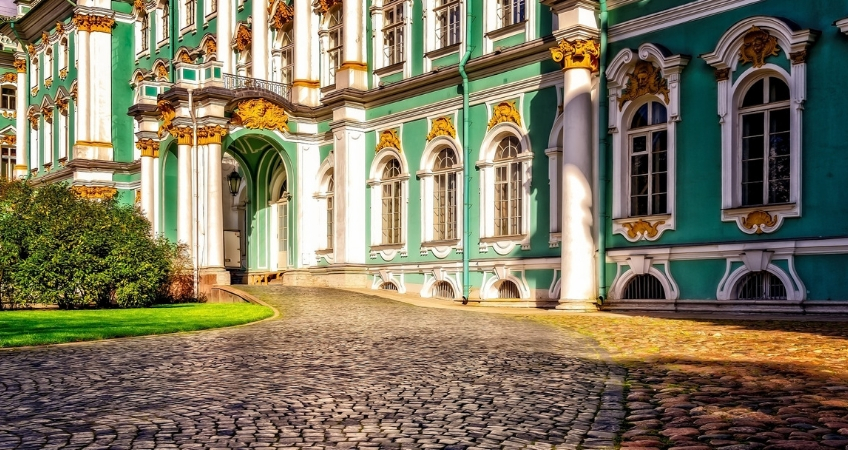 Most of the homeowners throughout the UK opt for concrete driveways in their homes. Concrete is a distinctive material that provides homeowners and contractors with many driveway designing options. They come in a variety of patterns and shades that will suit in any driveway design.
Concrete driveways require low annual maintenance. However, it is recommended that you seal the driveway immediately after installation. It is a great design for homeowners who live in temperate and polar zones. Those who want to add more aesthetic value to their home, they can also embrace pattern imprinted concrete small driveway ideas.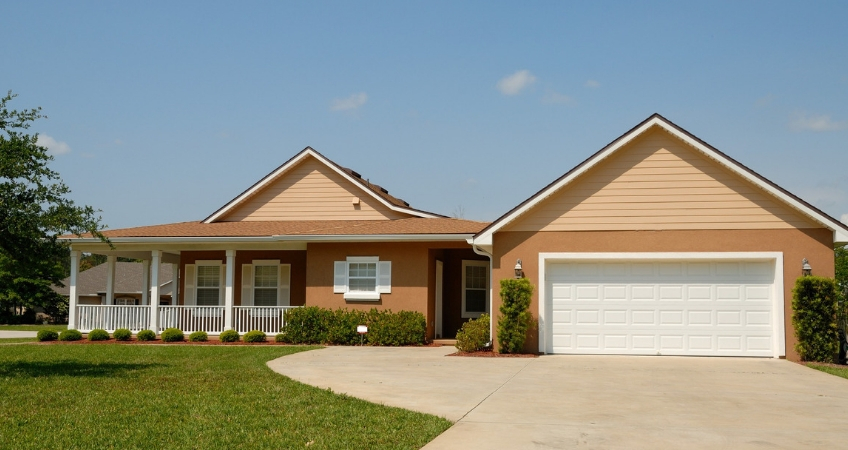 Those who want to do it their own way can also opt for in out driveway ideas. Tarmac can be used to make diverse driveway designs and more so if you blend tarmac with block pavers. The tarmac driveway can stretch from the front of your house to a nearby road.
If you are looking for unique and modern driveway designs, you can go for crazy paving. The ideas may seem easy, but crazy paving requires a lot of skills and expertise. You need to be well-acquainted with driveway installation to correctly mount any irregularly patterned pavers that you choose. Those homeowners who want to try out crazy paving will be spoilt for design choices as these pavers come in varied sizes, styles and shapes.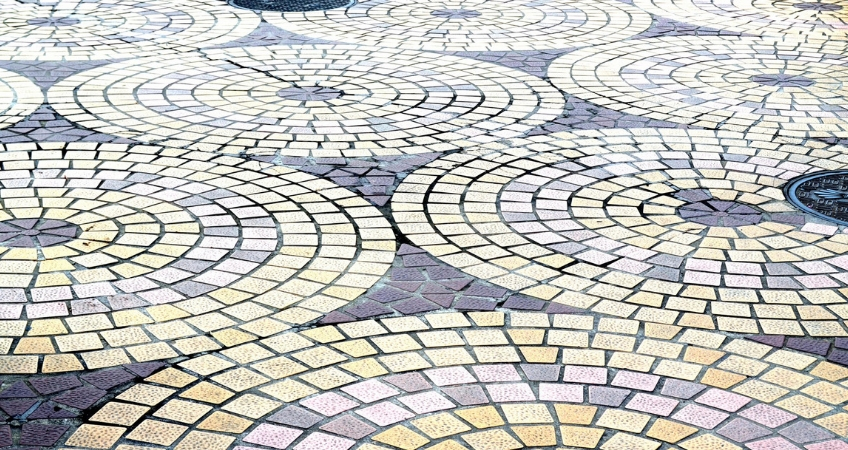 The Bottom Line
There are many inspirational paving driveway ideas that you can embrace. All you need is to go for a paving idea that works for you and suits your needs. You can also enhance your driveway landscaping if you use a number of driveway wall ideas. All in all, a driveway should be well built, and it is wise to seek the help of professionals.
Creative Paving Essex is the best place to seek driveway paving services and guidance. It has over the years been offering cheap driveway ideas UK, and you can request a driveway installation quote on a 24/7 basis without any misgivings. You can trust them for professional and budget-friendly driveway installation services.